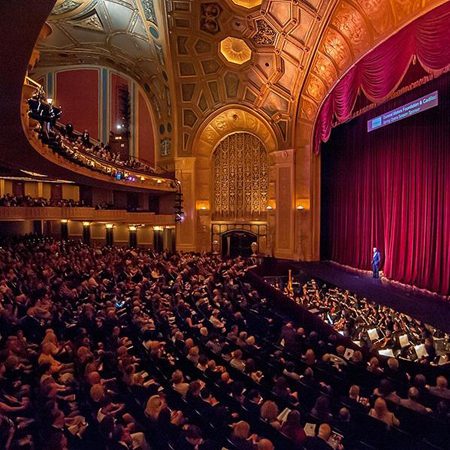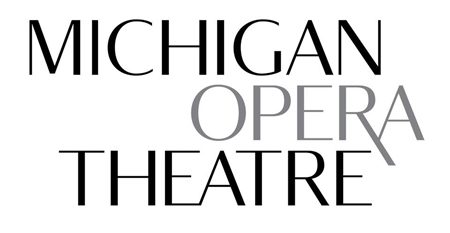 David DiChiera understands the work-life balance more so than the average American. After all, this is a man who started an opera company in Detroit, built a successful entertainment venue and composed beloved operas including "Cyrano."
This month, his Michigan Opera Theatre will conclude its 2016-17 season with "Cyrano," the masterwork of MOT Founder and Artistic Director DiChiera, who retires at the end of May. MOT premiered the work Oct. 13, 2007, and it will continue through May 21.
This season and this event are a celebration of DiChiera as a leader, a performer and a huge personality. He truly leaves a legacy as a man who brought opera to Detroit, saved two theaters, revitalized the Entertainment District and championed diversity in opera.
Coinciding with "Cyrano," MOT will be presenting the DiChiera Grand Salute tribute concert May 19, featuring world-renowned singers Denyce Graves and Christine Goerke, as well as American Ballet Theatre Principal Dancer Veronika Part, among others.

DiChiera talked candidly about his life in Detroit, his work and his management personality in a wide-ranging interview.
Q: Why did you start Michigan Opera Theatre and what have you learned from that?
A: In my case, the institutions that I created did not exist. If you have an interest in something, even as a business man, you may need to start a business because no one else is doing it. I did that in the arts. I felt that the greater art community in Michigan needed an organization that would present people with opera and dance. I created a company – Michigan Opera Theatre – to lead the way that these arts could be presented. Ultimately, because I was using different theaters, I felt that for us to really do things as complete as possible, we should have our own house, our own facility that we could control 24 hours a day, 12 months a year. That gave me the desire and impetus and the way to say then ok – I need to create company, then the house as our own home. A lot of businesses, working out of someone else's space, ultimately need their own. We needed to be able to have sufficient rehearsal space, orchestra of sufficient size could perform and a stage large enough to do production that were significant in size and complexity. It was all about the feeling that if I wanted to make sure that our community had the arts, the productions of opera and dance, I had to create the space we could control.
Q: How do you maintain creativity without burnout?
A: There was a time when I was running three opera companies simultaneously. I was in planes much of the time. Sometimes, my creative energy had to be put to the side – I had to focus on management, growing those institutions. It can be difficult to balance things. Sometimes, the administrative or management part takes over and you have to do that. During those years, I composed early in the morning. I might have had a meeting at 9:30 a.m., so I'd have to stop what I was doing and come back to it at some point. It's not an ideal way; it may cause you to lose your train of thought and creativity. It just takes longer. That is why composing my opera took about seven years when others can compose an opera in about two years. I was constantly doing it whenever I could. One time, I had to go to Scotland, and I stayed an extra week during that time to do some extra composing. … I often got more composing down when I was traveling because I wasn't at the office with all of the management stuff.
Q: How do you foster creativity/performance in yourself and others when you're busy?
A: Everybody's situations might be different, but I do talk to young composers who come to me and give them thoughts about it. You need to just find those times when you feel creative. Maybe you have a job that starts at 9:30; maybe you need to get yourself up in the morning and have at least an hour where you can concentrate. That hour can be very, very productive. Everybody's spaces are different, but people have to find a place in their life where they can devote it to the creative self. Being creative is a very personal, lonely activity. So you have to find those times where you can work by yourself. That can get very stressful. But you have to keep digging at it – then suddenly it's there. You need to have that commitment, regardless of what your lifestyle is.