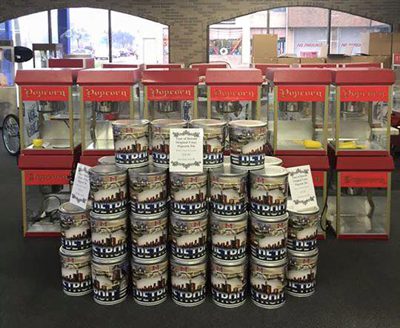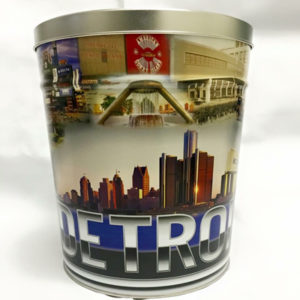 Much like Faygo, Better Made or Sanders, there are companies that symbolize Detroit and have fed generations of Metro Detroiters. That list includes Detroit Popcorn Company, which is celebrating its 95th anniversary.
The Redford-based company started making and selling popcorn in 1923, selling it in front of movie theatres, at parks, and at other places of amusement. Today, the company has the largest popcorn storefront showroom in the Midwest on Telegraph Road, products in stores throughout Metro Detroit and has expanded its rental unit business from 10 to more than 300.
Detroit Popcorn Company specializes in variety of ready-to-eat snack foods and a broad range of concession equipment and supplies for all types of fun foods, including popcorn, cotton candy, nachos, frozen drinks, corn dogs, candy apples, and more.
Other specialties of Detroit Popcorn are sales and service, rentals, leases, fundraising programs for schools, churches and other organizations, and more. The company can outfit complete concession stands, a popcorn machine for showroom or home, all types of snacks and more.
"It's been incredible to see how the company has grown over the years," says Evan Singer, co-owner of Detroit Popcorn Company. "Looking back at the company history, especially the last 20 years, we've had excellent growth, not only in sales, service, and rentals, but in our retail business, and the products and product lines we offer. And of course the move to Redford 14 years ago has also helped tremendously."
Its unique and specially made Detroit-themed tins have proven to be top sellers in the past decade, Singer added.
"The first one was well received so we decided to create another one with even more images from our childhoods. The tins make great collectibles and can be repurposed in many different ways. We are extremely thankful for our customers over the years and owe our growth to them," Singer said.