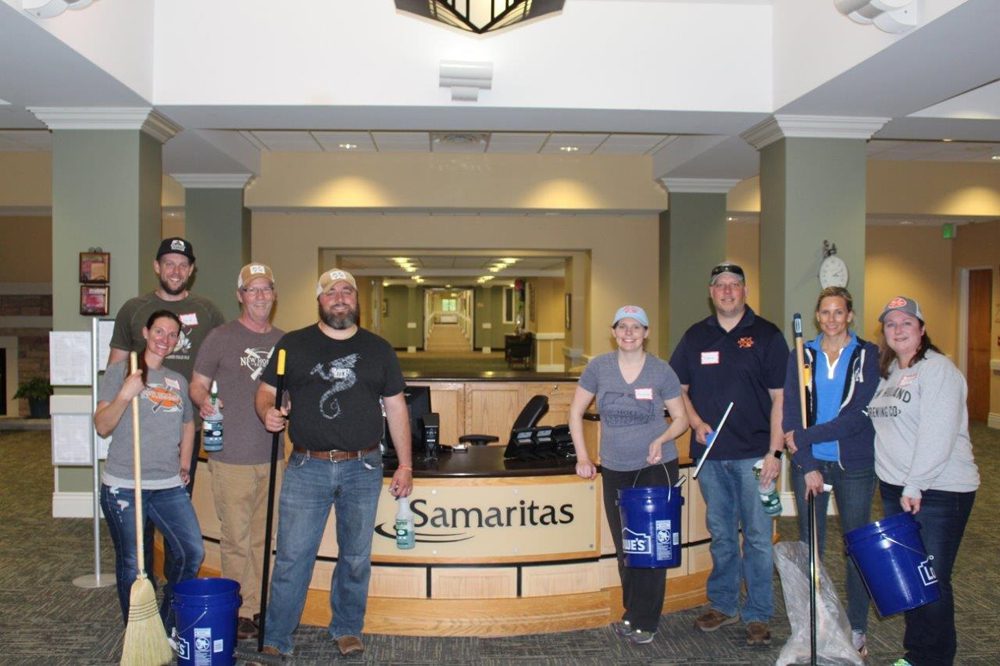 When you think about business partners, the idea of a beer company partnering with a faith-based nonprofit may seem surprising.
But the new partnership between Samaritas and the New Holland Brewing Company makes sense in a variety of ways.
Recently, the two got together to develop a relationship through what is known as the Community Tap. As a way to help promote the good works Samaritas offers throughout the Lower Peninsula, New Holland is featuring the organization as its community partner. This is symbolized by having servers wear Samaritas T-shirts and buttons and featuring a huge banner promoting the faith-based human social services agency.
"With its deep roots in West Michigan and devotion to creating craft, local products, New Holland is an ideal partner for Samaritas," Sam Beals, Samaritas CEO, said in a statement. "We are thrilled to partner with New Holland as its nonprofit partner. We are both authentic Michigan, with sincere Midwest roots driving heartfelt impact to all we come into contact with."
"Samaritas makes an impact across our community in many important ways to the New Holland family," Brett VanderKamp, president and owner, said in a statement. "Our team understands the need for the community to rally around vulnerable kids, families and seniors.
"Samaritas is the largest private provider of foster care here in West Michigan. That's why choosing Samaritas as our 2018 charity partner made sense," VanderKamp continued. "We are proud to feature them as our inaugural community tap at our Knickerbocker location in May, which coincides with National Foster Care Awareness Month. New Holland is proud to 'Be the rock that starts the ripple.'"
New Holland Brewing Company, which has been a craft brewer since 1997, focuses on what it calls "the art of craft," which lives in fostering rich experiences for customers. Recognized for its creativity and artistry, the company's mission is to improve the lives of craft consumers. New Holland brews and distills in Holland and Grand Rapids, with retail spaces in both locales. The company employs more than 400 people and sells its beer and spirits in 38 states and four countries.
Samaritas, one of the state's largest faith-based nonprofits, has been sending ripples of positive change into Michigan communities since 1934. Samaritas serves people of all ages and backgrounds including providing resettlement services for new Americans, adoption and foster care, and at-home services, and residential communities for seniors and persons with disabilities, through assisted living, skilled nursing and memory care. Affordable living residential communities also are available for independent seniors, families and persons with disabilities.