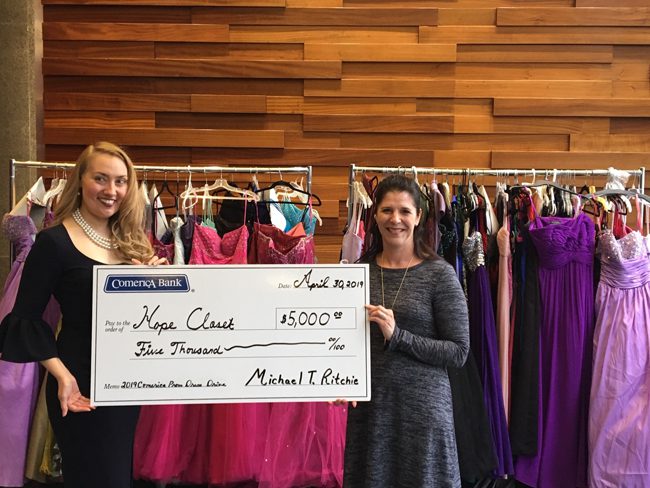 Prom remains one of the most memorable events in a high school student's life, and two organizations are doing their best to ensure teens from all walks of life are able to enjoy this special dance with something equally special to wear.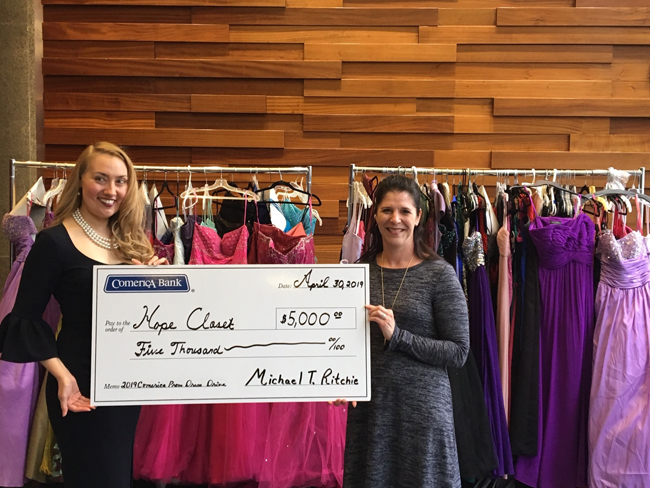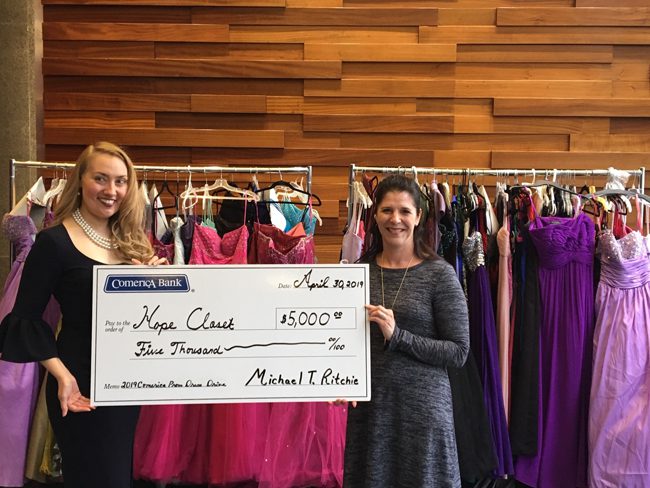 Recently, Comerica Bank helped as a sponsor to collect more than 2,000 dresses to support Hope Closet during the third annual Prom Dress Drive.
The drive ran from April 8 through 26. New this year were two additional locations participating in the program, reaching 11 metro Detroit communities. Banking centers in Novi and Ann Arbor chipped in to collect dresses, bringing the number of participating Comerica locations in southeast Michigan to thirteen.
Beyond collecting dress donations, Comerica Bank also surprised Hope Closet Founder Whitney Drake with a check for $5,000 to help with operating costs for the nonprofit. Hope Closet provides high school students with the opportunity to attend special events with a dress of their choice regardless of financial constraints or limitations.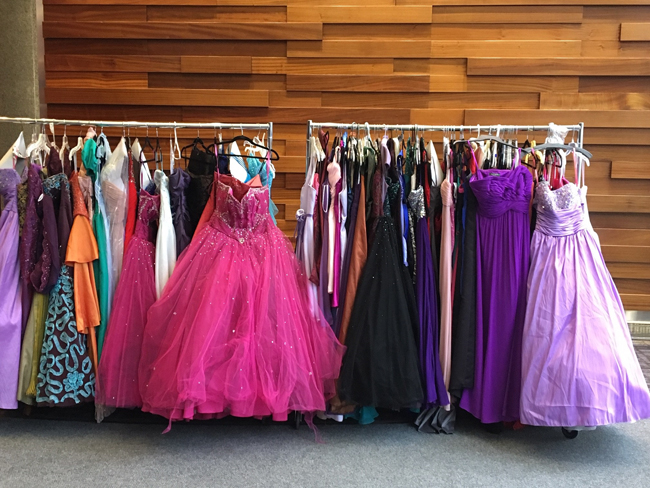 "Hope Closet would not be successful without the outstanding support of Comerica Bank," Whitney Drake, founder and president of Hope Closet, said in a statement. "Through dress donations, funding and employee volunteers, Comerica has been a true partner in making southeast Michigan prom dreams come true."
Over the past three years, Comerica has donated more than 4,000 dresses to Hope Closet in support of the event.
"Knowing we are creating special memories for students by helping them get access to dresses is rewarding," said Monica L. Martinez, senior vice president of external affairs for Comerica Bank. "Hope Closet has provided those opportunities to hundreds of young people, and we proudly support the work Whitney Drake and the numerous volunteers do for so many. This would not be possible if not for the generous donations made by both individuals and other sources, including bridal shops. We thank those who have contributed and hope to deliver another great year of making the prom a special and memorable experience."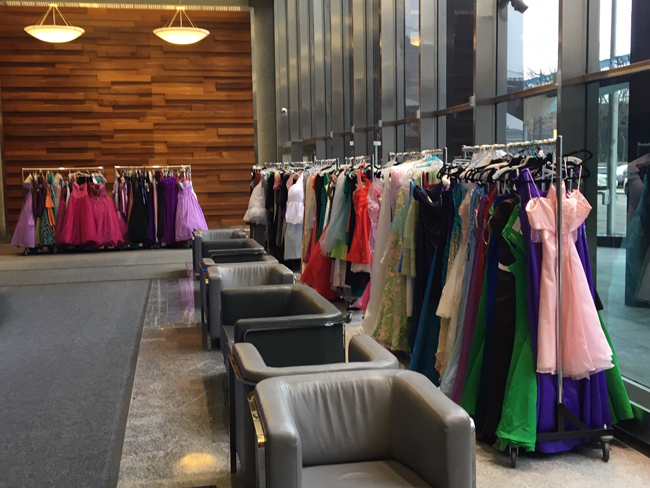 Hope Closet is a nonprofit organization in the greater Detroit area working to provide young women with the opportunity to attend high school events with a dress of their choice. Founded in 2003, Hope Closet hosts a prom boutique for one week every year. Hope Closet staffs more than 250 volunteers and receives an average of 300 donations each year. Since 2003, more than 4,000 young women in the Detroit area have been sent to prom with a dress from Hope Closet.
Comerica Bank, a subsidiary of Comerica Incorporated, has served Michigan longer than any other bank with a continuous presence dating back 170 years to its Detroit founding in 1849. It is the largest bank employer in metro Detroit and has more than 4,800 employees (FTE) statewide and one of the largest banking center networks in Michigan.