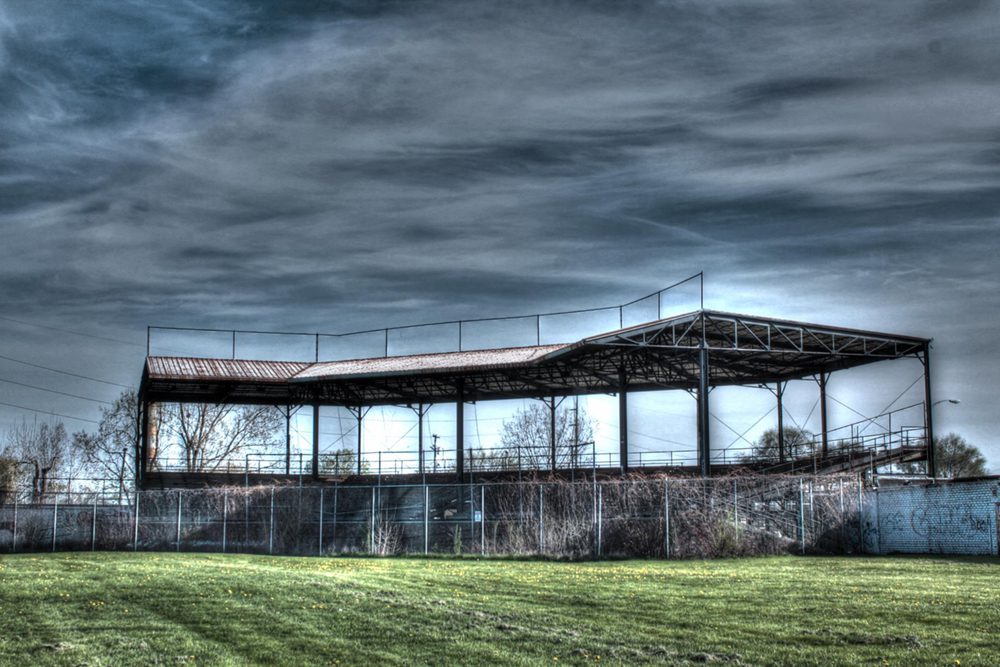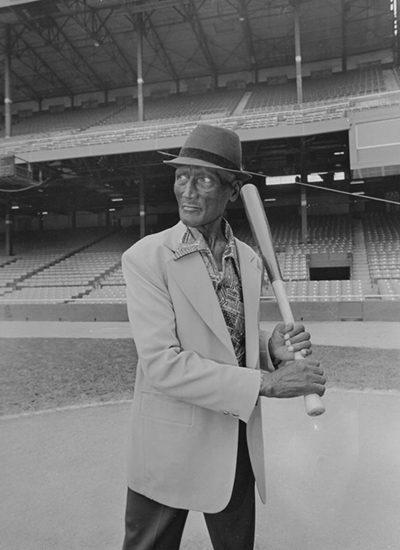 A relationship between baseball, Historic Hamtramck Stadium and Comerica Bank is as all American as, well, apple pie and baseball.
Recently, the Friends of Historic Hamtramck Stadium received its first corporate sponsorship donation during the Detroit Tiger's third annual Negro Leagues Legacy Luncheon, establishing the beginning of the nonprofit organization's officials fundraising campaign.
Comerica Bank, who shares an appreciation for baseball and its history, donated $20,000 to the Friends of Historic Hamtramck Stadium, becoming the project's first corporate partner.
The bank began its relationship with the nonprofit in 2014, by sponsoring the official landmark which declared Hamtramck Stadium a historic site. Since, the bank has worked with the group to bolster awareness and support for the project that could be completed as soon as next year.
Hamtramck Stadium was built in 1930. The Stadium was home to the Negro National League Detroit Stars in 1930-1931 and again in 1933. The field was also home to the Detroit Wolves of the Negro East-West League in 1932 and to the Negro American League Detroit Stars in 1937. The Stadium was acquired by the City of Hamtramck in 1940 and renovated in 1941 by the Wayne County Road Commission. It was also the home field for Hamtramck's 1959 Little League World Series champions.
Comerica's sponsorship of Historic Hamtramck Stadium aligns with the bank's other initiatives in Detroit, including sponsorships at Comerica Park, Little Caesars Arena, Ford Field and Detroit PAL's new headquarters and athletic facilities at The Corner Ballpark presented by Adient. Comerica Bank previously supported FHHS in securing and installing a Michigan Historic Marker at Hamtramck Stadium and worked with the Detroit PAL to restore a former baseball diamond at Calcara Park to a playable field for area youth.
The Hamtramck Stadium field is currently being used for cricket, soccer, yoga and other recreational activities, but the condition of the diamond itself isn't suitable for baseball. The grandstands, which have not been used since the 1990s, are currently closed to the public.
"Hamtramck Stadium has played a significant role in the history of the region. As one of only a handful of remaining Negro League ballparks, the site is an important reminder of African American history here in Metropolitan Detroit and across the country," said Michael T. Ritchie, president, Comerica Bank-Michigan.
"We're honored to support this project and we hope our commitment inspires other organizations to help preserve this historic stadium and for the community to enjoy and remember the contributions of great Negro League players like Norman 'Turkey' Stearnes, Josh Gibson, and Satchel Paige for generations to come," Ritchie said.
As a field that's welcomed at least 18 members of the Baseball Hall of Fame in Cooperstown, Hamtramck Stadium deserves the preservation efforts and attention it's beginning to receive, said Gary Gillette, president, Friends of Historic Hamtramck Stadium.
"The Stadium represents one of five remaining locations where major Negro League teams once played home games and represents a historic period in the Detroit community," Gillette said. "We look forward to completing this project for both the Hamtramck and Detroit communities."