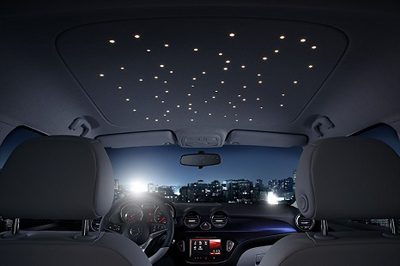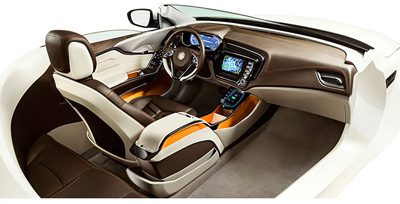 Color evokes such strong responses in consumers and produces memories in such a dramatic way that it can make or break a sale within seconds.
That is why automotive-seating supplier Johnson Controls turns to the expertise of Sherry Sabbagh, the Design Manager for Color and Materials and Advanced Trend Research for the Plymouth-based company.
Sabbagh creates the research that helps Johnson Controls develop new performance and sustainable-interior materials, its global concept interiors and color palettes. She is an expert on how color affects consumers, what new materials are worth noting and how to integrate style with practicality within a car, an expensive product that doesn't typically accept big, bold changes quickly.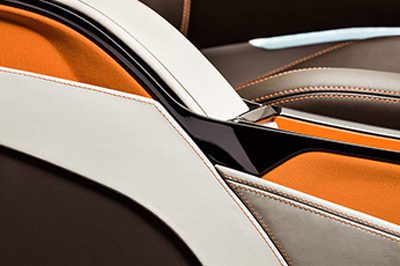 Right now, Sabbagh is busy putting together inspirational boards that highlight up-and-coming colors, such as orchid. The lovely purplish hue has been tracking high on her list for a while now. She said orchid indicates optimism, which is symbolic of how the nation is feeling in terms of the economy.
She's also keeping an eye on "bio-mimicry," or materials that imitate nature. That could be everything from the amazing patterns on butterfly wings or the opulent glow-in-the-dark light that some creatures emit. These imitations are an important trend within the fashion, design and architecture worlds, Sabbagh explained, so they are important to automotive companies and suppliers.
Here are some of her big-picture ideas about color and why it should matter to all companies:
•    Color is about emotion. "It's a gut reaction" for many consumers, Sabbagh explained. People have personal relationships with a color because of the memories they'll associate with a particular hue, she noted. That is why it is important to study the psychology of color in general.
•    Color is about culture. For example, red might mean passion and excitement to people in North America. But it can represent death in South Africa. And while white is purity and cleanliness to some cultures, it symbolizes mourning in India. That is why companies must be particularly sensitive to color and its many meanings within our global economy, Sabbagh said.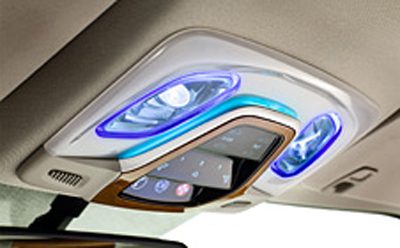 •    Color has worldwide appeal to some groups. If you want to get a teenage girl to buy your product – and we're talking any teenage girl in any country in the world – then make it purple. Because every teenage girl worldwide loves that hue. It means lavish, creative, wise and opulent, Sabbagh said. Another universally loved color? Blue, she noted, because it is largely gender neutral as well as the beloved color of sky and water.
•    Lighting is as important as color. A poorly lit yet beautifully designed object just won't have the same appeal as one that has the proper lighting, Sabbagh said. So pay close attention to how a product is lit. "The right lighting breathes life into an object," she noted.
•    Color trends are moving faster than ever before. Designers, whether it be for clothing or automotive components, base much of what they do on big events like Milan's Fashion Week or the International Contemporary Furniture Fair, the most important furniture show in the United States, Sabbagh said. It used to take about four years for the colors shown at these shows to filter down into the public via consumer products. Now, that time frame is more like two years. And it's even faster with people posting photos on social-media sites like Pinterest. That is why studying color is important – it helps a company keep up with what's happening in the larger world and to offer consumers what they want before they even realize it, she said.