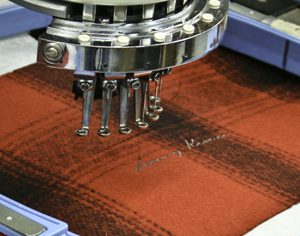 We're no math wizards, but you have to respect a day that honors one of the world's most recognizable numbers: 3.14.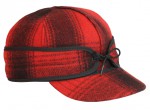 Today is March 14, so that makes most of us think about Pi. At Corp!, that number makes us think about our favorite Upper-Peninsula company, which produces the iconic Stormy Kromer cap. They use Pi as the measurement for its cap size.
In honor of Pi Day, we bring you the "Stormy Kromer" measurement equation. To determine your size, simply measure the circumference of your head in inches. Then, divide the circumference by 3.14, which is also known as Pi. That will determine your cap size.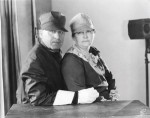 "With this winter that doesn't want to seem to end, we thought having a little fun on Pi Day made perfect sense. After all, our handmade caps are sized and you actually use Pi to determine your cap size and if you are still going to be wearing a hat well into spring, why not pick out a new one?" says Gina Thorsen, vice president of Sales and Marketing.
Background: Stormy Kromer is a division of Jacquart Fabric Products located in Michigan's beautiful Upper Peninsula. As the proud Caretakers of a Legend, Stormy Kromer is a company comprised of genuine, passionate and darn good people, striving to provide classic, yet contemporary products sewn with the same passion, purity and honest-to-goodness practicality as that first Stormy Kromer cap was back in 1903.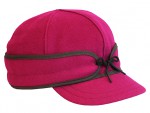 To celebrate such a momentous occasion, all Stormy Kromers are discounted today. The price has been reduced to $31.41 and shipping is only $3.14. That's a bargain in our book. You also can win prizes from the Ironwood-based company by becoming a Stormy Kromer fan and following the official Facebook web page.
For the record, Pi is a Greek letter (π) and the symbol for the ratio of the circumference of a circle to its diameter.
If you really need to know, Pi equals 3.1415926535. The number certainly doesn't end there. With the use of computers, Pi has been calculated to more than 1 trillion digits past the decimal.
For details on Pi Day, visit www.piday.org. To learn more about Stormy Kromer, please visit www.stormykromer.com or follow on Facebook at https://www.facebook.com/StormyKromer.