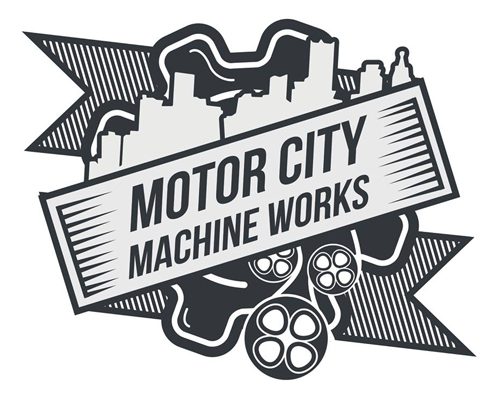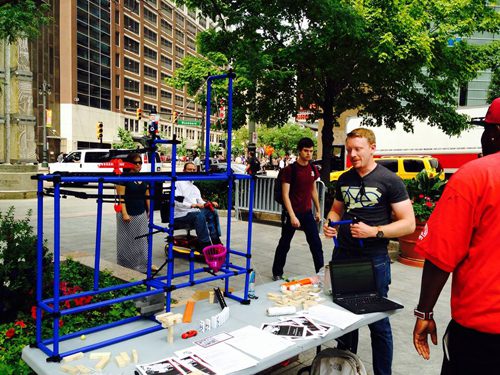 Looking for a project that boosts teamwork and gives you a chance to try something new at your company? Then we have an idea for you – and it has the potential to set world records. Talk about bragging rights!
Here's the skinny: This summer, teams across Detroit will come together to build pieces of The Motor City Machine. Anybody can join the effort – faith or youth groups, artists, non-profit organization, businesses large and small, Detroit city and metro residents. Every group will build a mini-Rube Goldberg machine.
Those machines will be linked together to form a series of reactions –  a giant Rube-Goldberg masterpiece made for and by Detroiters. Because, these days, we're all Detroiters in some way, shape or form.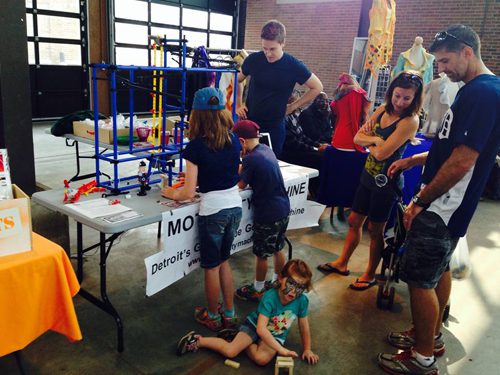 The two brains behind the brawn are Eleanor Meegoda and Jake L'ecuyer. Jake says they both wanted a project where they could make something meaningful in Detroit; Eleanor is the first one to suggest creating a machine of some kind. She's the recent Detroit transplant and is into community building, interfaith initiatives and entrepreneurship.
Jake is the Detroit native. He went to Michigan State University where he thought he'd become an engineer but ended up loving economics and finance. He's now with the fintech startup, Benzinga. He describes himself as a "true tinkerer" and someone who is passionate about Detroit's comeback.
"We really wanted to find a way to give back to the city of Detroit, and this seemed like the ideal way to bring disparate groups together from city and suburbs," said Jake. "Right now, we're not sure if we'll be able to break the world's record for the largest Rube-Goldberg machine, but we're hopeful."
Some background as Jake would explain it: A Rube Goldberg machine is something that completes a simple task in a ridiculous number of steps, often in comical or amusing ways. Rube Goldberg machines, since their invention, are both funny and awesome. They are the ideal blend of engineering and art. They need creators who have imagination but are grounded firmly in science.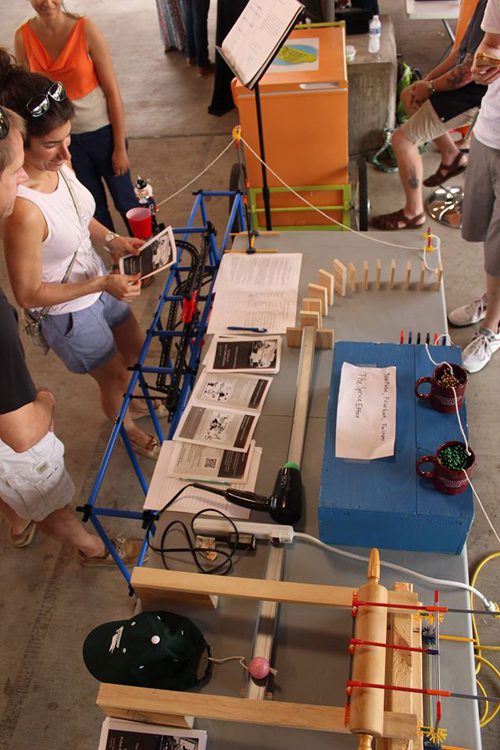 For Jake, Detroit is the perfect place for this project to happen. We make lots of stuff here – especially cars, one of the most complicated and awe-inspiring machines of the 20th century. We have Maker Faires. We created the largest hopscotch game ever last summer. We are people of vision and effort – and everyone here loves to chip in and spending time outside. Win-win.
To form a team, you'll need between two to eight people. Jake said the goal is to give each team the same basic materials kit, which teams can add to if they so choose. Those who cannot afford this kit will receive it as a donation. Those company-based teams will be asked to donate a small amount per person to offset the cost.
The cost will include an "Engineer for Hire," let's say. This person will be an adviser who can teach, support and guide the building process. Teams will then get together to work during a few mini-events that end up in the final act – the creation of the giant Rube-Goldberg Machine.
Having a good time while learning new skills and gaining confidence is one reason why Jake and X want to have kids of all ages involved. This could be any age from a bunch of Cub Scouts to Brownies to teens or anyone in between. These teams will meet throughout August, probably on the weekends so everyone can attend.
Ideally, the final event will bring together everyone who participated – and their friends, family and business community. The goal, Jake said, is to make a kind of mini-fair around the machine's big moment, letting everyone eat and enjoy the day together.
So if you want a team, get in on this. If you are an engineer or someone who knows how Rube-Goldberg machines work, they need your expertise. If you want to coach, step right up. If you want to throw some money at the project, they want your donations and sponsorships. If you want to spread the word, that's great as well. If you can, come to the party at the end (time/date in October/location still being set up).
It will be gritty. It will be mechanical. And it will be very, very Detroit.