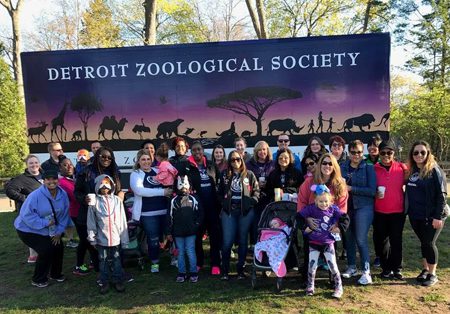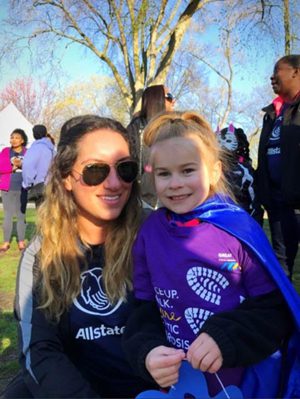 It's often said that an afternoon walk during the workday is more energizing than an extra cup of coffee. So what happens when you combine work, a walk and a great cause?
The result is a high-energy event that brought together many Allstate volunteers for a truly good deed. Nearly 30 local Allstate employees and agency owners banded together to assist with the Great Strides for Cystic Fibrosis 5K walk, which was held in The Detroit Zoo on April 23.
The volunteer project was part of Allstate's annual Bring Out the Good Month. Held in April, Bring Out the Good Month encourages Allstate employees to volunteer for and donate to causes they care about in their local communities.
"At Allstate, we believe in improving lives and making communities stronger," said Sarah Pocket, Allstate Event Leader. "Bring Out the Good Month has special meaning for Allstaters. We're passionate about and help staff soup kitchens, mentor youth and beautify community spaces. Supporting others is truly our purpose and it's a source of pride for us."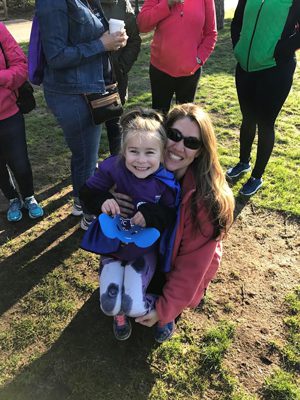 Great Strides is the Cystic Fibrosis Foundation's largest national fundraising event. Each year, more than 125,000 people participate in hundreds of walks across the country. The walks support the Foundation's mission to cure cystic fibrosis and raise awareness for this rare, genetic, life-shortening disease that makes it difficult to breathe.
This year, Allstate employees and agency owners participated in more than 800 volunteer projects and raised more than $7 million dollars during Allstate's Bring Out the Good Month. In 2016, Allstate employees and agency owners donated 230,000 volunteer hours through the yearlong Allstate Helping Hands in the Community volunteer program and supported more than 8,800 nonprofits through Allstate's annual Giving Campaign. In addition, The Allstate Foundation, Allstate, its employees and agency owners gave $42 million to support local communities last year.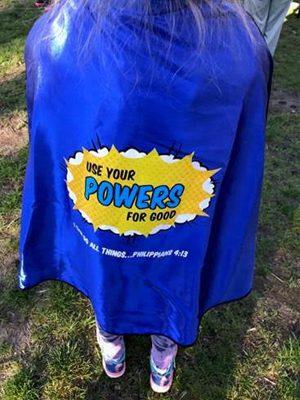 The Allstate Corporation is the nation's largest publicly held personal lines insurer, protecting approximately 16 million households from life's uncertainties through auto, home, life and other insurance offered through its Allstate, Esurance, Encompass and Answer Financial brand names. Other growth platforms include predictive analytics company Arity and consumer-product protection plan company SquareTrade. Allstate is widely known through the slogan "You're In Good Hands With Allstate®." Allstate agencies are in virtually every local community in America.