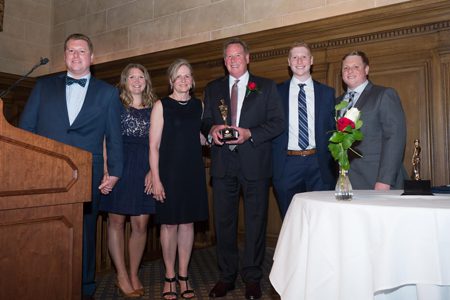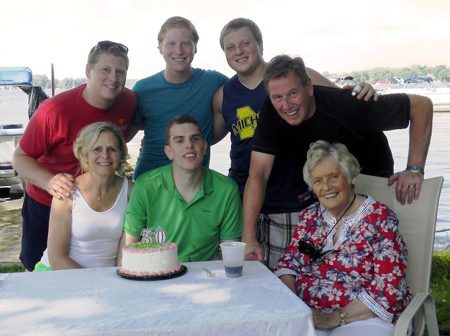 Fathers hold a special place in a family and in the world. And as the nation celebrated Father's Day recently, the reasons why Dads are so important is clear in our collective minds.
Many may celebrate with dinner, buying Dad a tie or a "Best Dad Ever" mug. But Tom O'Brien, platform director for global seat supplier Adient, got a special surprise this year: He was selected by the Detroit Father's Day Council at the American Diabetes Association Awards (ADA) as Father of the Year. It held its award ceremony recently at the Detroit Athletic Club.
"It has been my privilege to be a sponsor of the American Diabetes Association, and to bring understanding and support to families with children diagnosed at a very young age," said O'Brien. "We have been able to share our experiences with special families, and demonstrate that the daily challenges can be overcome and that a normal lifestyle is not a hope, but a reality."
O'Brien is being recognized for making his family a priority, while balancing a career and being a leader within the community. He has spent the last 34 years with Adient, formerly known as Johnson Controls. During the first 17 years, he worked in operations and he has spent the last 17 years in the Ford and FCA business units located in Adient's Plymouth technical center.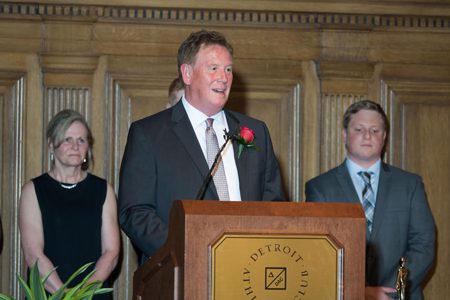 According to the American Diabetes Association, the purpose of this award is to recognize men who have made their families a priority, while balancing demanding careers and community involvement. Every year, the Father's Day Council in each city identifies honorees who meet the criteria to be nominated as a Father of the Year. By honoring men who are community leaders, it hopes to draw attention to the event and further the council's goal to heighten awareness of the importance of fatherhood.
O'Brien, has been personally affected by diabetes as his son, Joseph, was diagnosed with Type 1 at the age of 7 in 1998. Shortly after Joseph's diagnosis, O'Brien started coaching his hockey team because sitting in the stands would be too far away in the case of an emergency.
Since then, O'Brien has stayed active in the community. He is committed to ADA and their fundraising efforts, as well as families with young children affected by the disease.
O'Brien has been married to his wife Paula for 36 years. They have four sons Michael (34), Matthew (31), Joseph (25) and Nicholas (22). He and his wife have made Ann Arbor their home and look forward to being "empty nesters."