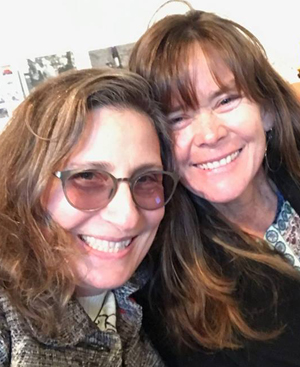 What happens when a veterinarian and a lawyer-turned-writer decide to write a book together? Well, not what you'd first expect.
Shelley Onderdonk and Rebecca Bloom are quick to admit they're not chefs – so why did they write a cookbook together? "The Anti-Cookbook," their first writing effort together, is based on the idea that everyday people and families aren't traditionally trained chefs.
So the duo wanted to create a book that combines their thoughts and ideas about creating a balanced life. They met in college and learned to cook for themselves together. Then, they went their separate ways and learned a lot more about feeding husbands, families and friends.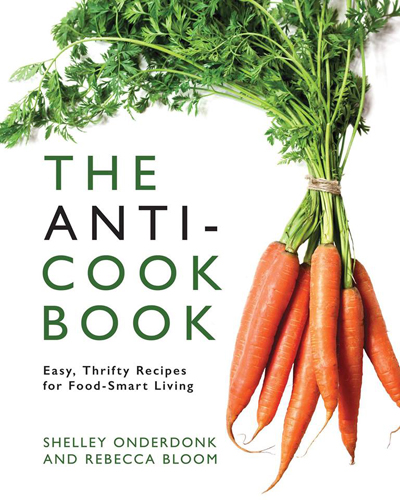 When they reunited recently, the now 50-something women said they wanted to see if they could teach others their basic techniques and recipes.
The Anti-Cookbook is not your traditional cookbook — not only does it have recipes, but it's also filled with stories, gives tips for shopping and putting together meals, and emphasizes that cooking should be fun, and doesn't have to follow "rules."
Onderdonk and Bloom say the Anti-Cookbook makes a perfect gift for parents, college students and those who simply say they don't have enough time to cook.
The book breaks down recipes in an easy to follow format, shows how cooking doesn't need to be complex, is filled with stories from the two authors about them learning to cook and then teaching their own children how to cook. It also reminds people that food is not only nourishment, but a chance to sit around the table, share stories and create memories
The authors shared a recipe from the cookbook:
Salad on a plate is not just for Caprese any more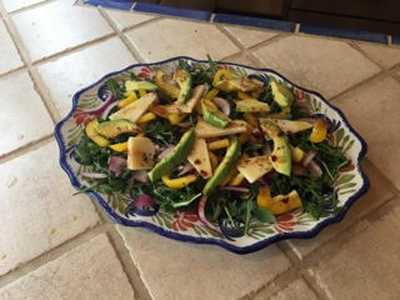 Salad platter:
Bed of arugula
Layer purple onion, grape tomatoes or yellow bell pepper, manchego and avocado.
Grind sea salt and pepper, drizzle olive oil and balsamic vinegar