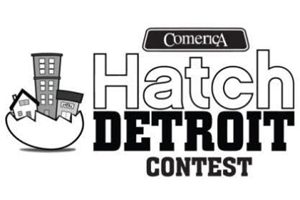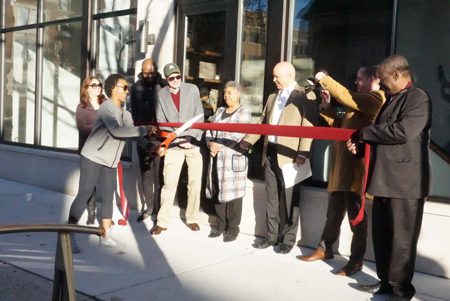 If you've eaten tapas at La Feria, checked out the latest trends at Hugh or enjoyed a slice at Sister Pie, then you've enjoyed a bit of the Comerica Hatch Detroit experience.
Hatch Detroit is now looking for the next retail idea to join those popular other winners. If you want to join in and jump start your own retail idea in Detroit, Highland Park or Hamtramck, then get your application going now, organizers said.
The 2017 Comerica Hatch Detroit Contest is returning for the seventh year with a $50,000 prize up for grabs, courtesy of Comerica Bank. Entrepreneurs can submit their innovative business plans beginning May 1.
"The Comerica Hatch Detroit Contest engages residents and Detroit business patrons to help determine the type of retail they want in their communities," said Vittoria Katanski, executive director, Hatch Detroit. "The contest provides participants a unique opportunity to vet their idea to a wide audience before opening. Hatch alumni have voiced how important this was to building their confidence and determination to open."
Hatch Detroit is a Michigan based 501(c)(3) organization that champions and supports independent
retail businesses in Detroit through funding, education, exposure, and mentoring. Hatch Detroit was founded by Nick Gorga, a Detroit native who is passionate about the revitalization of the city and inspiring others in the community to create change.
The winning business pitch will take home $50,000 from Comerica Bank and a package of accounting, legal, IT, public relations, and counsel from Hatch Detroit and its partners.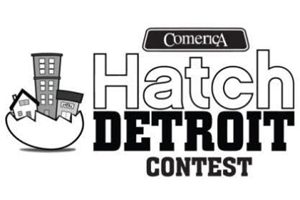 In an effort to further engage Detroit communities, Hatch Detroit is introducing a second phase of the contest for aspiring Detroit artists ages 16-18 to submit art concepts after the 2017 Comerica Hatch Detroit Contest winner is announced. The top four artists selected will work with the Hatch Detroit team and its 2017 Comerica Hatch Detroit Contest finalists to develop a final product that will be used in their business. The second phase of the contest will open this September.
Since the contest launched in 2011, 25 entrepreneurs have opened a storefront, four are opening soon and 20 are operating as pop-up locations. In addition to helping the contest winners open, Hatch Detroit is committed to helping its contest alumni succeed as well.
The 2016 Comerica Hatch Detroit Contest winner Meta Physica Massage will open a wellness center offering therapeutic bodywork, infrared saunas, a raw juice bar and an herbal apothecary in Corktown late summer 2017.
The Comerica Hatch Detroit Contest has received more than 1,550 business submissions since its inception in 2011. The contest encourages crowd entrepreneurship to ensure residents have a voice in helping to decide the type of retail they want in their community. The public has cast more than 320,000 votes since 2011 and helped crown Hugh, La Feria, Batch Brewing Company, Sister Pie, Live Cycle Delight and Meta Physica Massage as the contest winners.