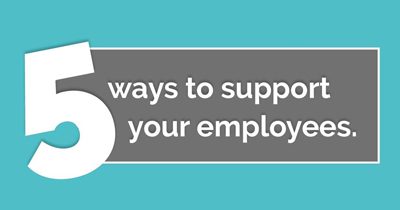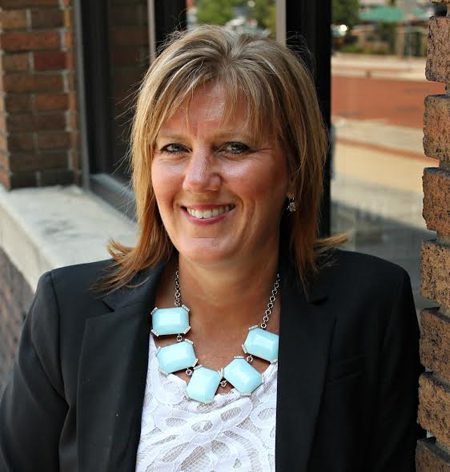 As companies ring in 2017, employees will return with a sense of rejuvenation, hope and determination. This is going to be the year they improve their health.
Those businesses that provide them with a comprehensive wellness program may be their ticket to a happier, healthier tomorrow, says Amy Ritsema, co-founder of OnSite Wellness.
Ritsema is a graduate from Hope College with a degree in Exercise Science and has been working in Corporate Wellness for more than 25 years. Amy cofounded OnSite Wellness in 2006 and continues to help organizations bring wellness programs to their employees. As a Certified Worksite Wellness Program Consultant, she spends most of her days designing, developing and implementing wellness programs that fit the needs of each individual organization.
Here are Ritsema's five ways a wellness program can be used to support your employees this year.
Personal happiness becomes a priority, not an oversight. Employees spend most of their time at work, pushing many of their personal goals such as eating right, increasing physical activity and even addressing mental health issues, to the side for the sake of a paycheck. Hey, paychecks are important, but what if you, the employer, made personal health and happiness a priority within the workplace? And not only that, but made it convenient to attend programs and learn how to get healthy. When personal happiness becomes a priority in the workplace, not an oversight, the wellness that results from embracing healthy lifestyles will enhance the employee's ability to be more productive and exceed work expectations, as well as meet personal challenges and goals.
Personal information stays personal. A good way to support the health goals of your employees this year is to bring in an outside vendor to run the wellness program for you. Vendors are required to follow all Health Insurance Portability and Accountability Act (HIPPA) regulations, similar to a doctor's office. By outsourcing your wellness program, employees may feel more comfortable participating because they can trust that their personal information stays personal.
Employees let their voices be heard. Seek employee input in how best to customize a wellness program for your company. This will help your staff feel the love and invest in the success of the program before it even starts. Wellness should be relevant and tailored to the personal health goals of your employees, a top-down method just doesn't work here. Wellness can mean so many things depending on personal history and context. Before jumping into a program, work with your employees to learn what they value and find activities they would want to participate in. Stop, learn and listen – then act.
Workplace inclusiveness and camaraderie on the rise. Support your more hesitant employees this year by showing them how a wellness program can be inclusive and bring more than just a Biggest Loser challenge to the table. Many programs now provide classes focused on emotional well-being, mental health and financial wellness. So, if physical health is too much for one person to address, this shows that there are many other ways to be well in life, and your company supports them. Wellness programs can also increase staff camaraderie and the workplace fun factor. Outside vendors organize cooking classes, group exercise classes and recreational events that are tailored to speak to all levels of ability and health. Employees can feel content knowing they are having fun, getting healthy and developing meaningful relationships at the same time.
Knowledge is power. A key part of any comprehensive wellness program is knowledge and health awareness. Half the battle is helping someone understand their current physical or mental state, only then can you address how to change it. Many programs offer on-site health assessments and screenings that assess blood pressure, cholesterol, glucose, weight, body mass index, body composition and health risks. It may surprise you to find out that many employees either don't have a doctor or do not get annual physicals. This is a great way to put knowledge back into their hands and get them on the right track.