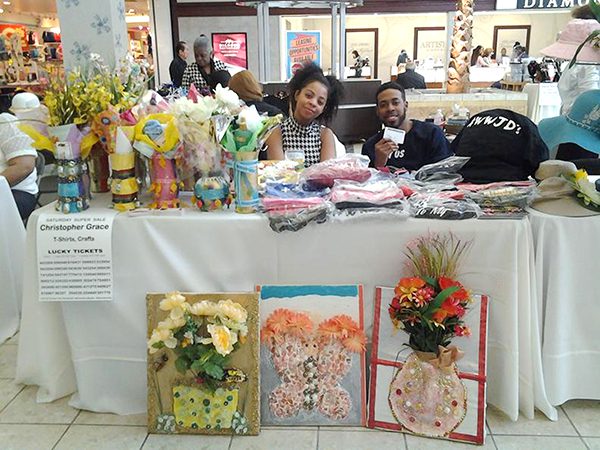 STERLING HEIGHTS, Mich. — The annual EXPO MICHIGAN Marketplace, hosted by The Oakland County Business Association Inc of Michigan, will take place at Lakeside Mall from Thanksgiving weekend to Christmas Eve. This 11th annual event features something for everyone in the family, including:
Michigan Artists and crafters from across the state
Michigan businesses
Vendors and authors
Michigan Superstar Talents Show with hourly cash prizes – 15 spots are available
Cotton Candy Artist and Hawaiian Honey Cones
Networking opportunities
This EXPO is a vehicle for people with disabilities to display their crafts and artworks, and is an approved Autism Speaks event. (Many exhibitors have Autism.) Disability agencies exhibit free for their clients that make hand crafted items. Admission is $1 for Autism Speaks. Dates and hours for this years mega event are November 25–27, December 2–4, 9–11, 16–1 8, and 22–24, Fridays 3-8, Saturdays 11-7, and Sundays 12-5.
"The two main goals of this annual event is to help all Michigan artisans and crafters, with and without disabilities, sell their items, get exposure to the public, and to offer people starting a new business or making products an opportunity to exhibit in a community setting," says Shirley Mall, Event Manager for EXPO Michigan. "These events provide a regular opportunity for everyone to exhibit or present a micro-enterprise business opportunity and it's a great opportunity for new businesses to get exposure"
For vendor information, advance visitors ticket sales, and to learn more about this event, please visit www.EXPOMichigan.com or contact Shari at [email protected].