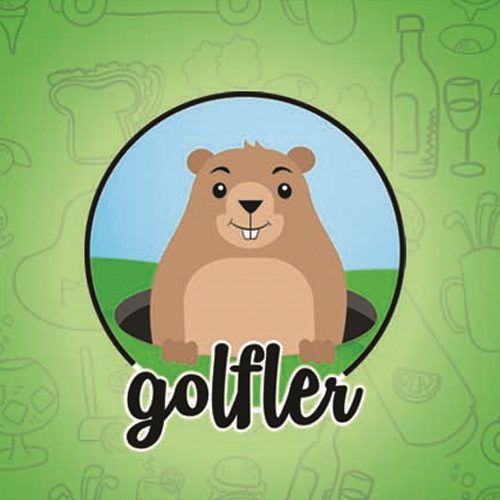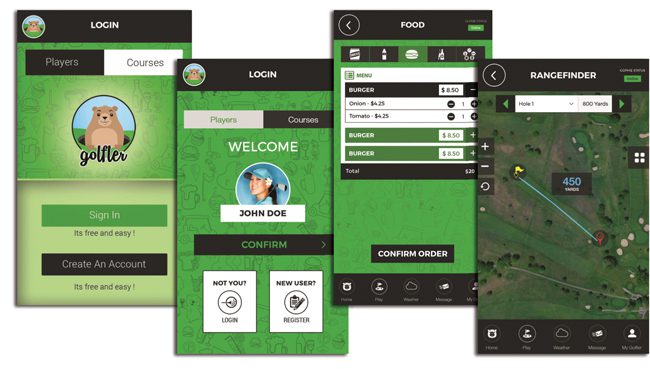 On the links and you need a beverage, burger or a new set of cold weather gloves from the clubhouse? Well, a new app called Golfler has you covered. They will also help you find the distance to the cup – and how to navigate around the bottleneck from the scramble or other delay. You can also message the course managers to keep a lookout for the club you left by the 6th green. And it's free. Install the app on your smartphone and you have it all.
Using the GPS technology already in most smartphones, the app enables clubs to pinpoint a golfer for fast delivery of orders anywhere on the course. The same technology is leveraged to allow users to measure distance to the hole for proper club selection. Golfers can message club employees to relay course issues and converse with other players through the app's direct messaging system. Digital scorecards, live tournament leaderboards and even real-time weather updates further enhance the experience.
"With Golfler, we wanted to bring the clubhouse to the golfer – full service – wherever they are on the course, and help to speed up the game at the same time," said Jason Pearsall, president and chief legal officer of the Detroit-based startup.
The app is already winning accolades from experts. Golfler was awarded the PGA's 2015 Top Buyer's Choice award at the PGA Merchandise Show in August. It was awarded second place in the Summer of Apps competition Aug. 31, with recognition as the application with the best business plan and monetization strategy.
Golfler is free to courses, as well. The app offers satellite fairway views of users to resolve and prevent pace-of-play issues. Through the on-demand ordering system, it enables course kitchens and pro shops to wirelessly accept orders and route deliveries, increasing revenue streams.
As of Sept. 20, the app was usable at the following Michigan courses, and a growing list across the U.S.
• Oceana Golf Course, Muskegon
• Inskter Valley Golf Course, Inkster
• Warren Valley Golf Course, Dearborn Heights
• Rackham Golf Course, Huntington Woods
• Chandler Park Golf Course, Detroit
• Rolling Meadows Golf Course, Whitmore Lake
• Riverwood Resort, Mt. Pleasant
• Hidden Oaks Golf Course, St. Louis
• Rouge Park Golf Course, Detroit
For more, go to www.golfler.com or just download the app. Fore!