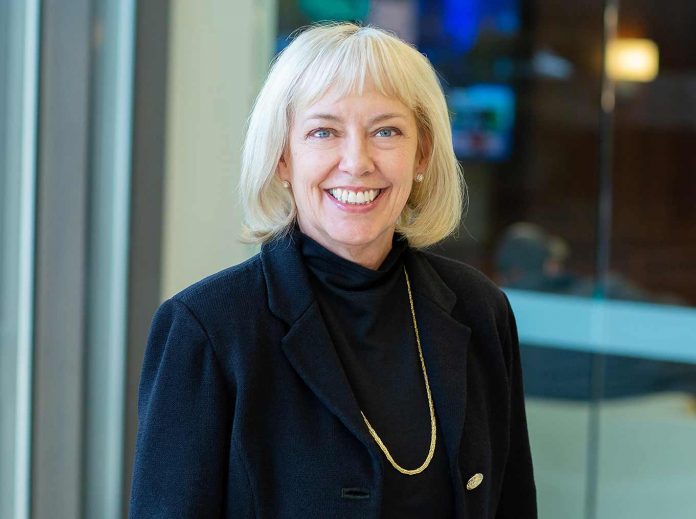 The State Bar of Michigan's Appellate Practice Section recently announced that it has selected Plunkett Cooney partner Mary Massaron as the recipient of its 2022 Lifetime Achievement Award.
The award will be presented to Massaron during the 2022 Appellate Bench Bar Conference next May. Anne Argiroff, who chairs the Appellate Practice Section, said Massaron was selected because of her tireless efforts to support the section and to improve appellate advocacy in Michigan.
"You continue to provide the standard to which we, as appellate attorneys, aspire: meticulous and zealous advocacy, an innate understanding of the law and its effects, and outstanding professional leadership," Argiroff wrote in her award notification letter to Massaron. "This is most appropriate in light of your decades of work as co-chair of the Michigan Bench Bar Conference Foundation. Your involvement with the Conference, as well as other state and national organizations, has been instrumental in improving the appellate justice system and facilitating the relationships between the bench and bar."
Massaron, one of Plunkett Cooney's most accomplished appellate attorneys, will add the SBM Appellate Section Lifetime Achievement Award to a long list of other honors. She is a former president of DRI – The Voice of the Defense Bar and the first woman president of Lawyers for Civil Justice. A member of the prestigious American Academy of Appellate Lawyers and American Law Institute, Massaron is also a past chair of the American Bar Association's Standing Committee on Amicus Curiae Briefs, a five-member committee that oversees preparation of ABA briefs for filing in the U.S. Supreme Court.