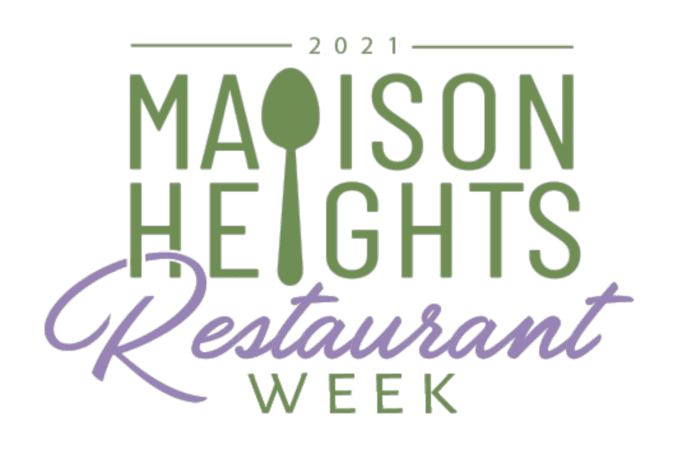 After a successful debut in 2020, the City of Madison Heights has announced additional participants in its second annual Restaurant Week — scheduled for Sunday, Sept. 19 through Friday, Sept. 24, 2021.
2021 Madison Heights Restaurant Week will feature more than 20 diverse restaurants — all featuring specials and giving visitors from across Metro Detroit the chance to expand their horizons and explore the city's wide-ranging global cuisines, both for dine-in and carry-out. Madison Heights offers a diverse restaurant scene, ranging from Vietnamese to Japanese fusion to Lebanese shawarma to gastropub to classic American homestyle cooking.
Among the returning restaurants for 2021 Restaurant Week are On the Rocks Bar & Grill, Kabob Royale, 168 Crab, Fuji Japanese Buffet, Woodpile BBQ, Madhouse Bar and Grill, Augie's, Cadillac Straits and Irish Tavern.
Among the new restaurants taking part in 2021 are: Not Just Noodle, Meet Fresh and Mia's Tasty Grill.
"Building on the success of 2020, this year's Madison Heights Restaurant Week will once again shine a spotlight on the wide variety of global dining options in Madison Heights — which we believe is among the best dining towns in Metro Detroit," said City Manager Melissa Marsh.
Discounts and specials on lunch and dinner entrees, appetizers and more will be part of the offerings during 2021 Madison Heights Restaurant Week. Participating specials will be announced on the city's official Madison Heights Restaurant Week website: www.madisonheightsrestaurantweek.com.
Visitors can also enter online contests, by posting their Madison Heights dining experiences on their Instagram, Facebook and Twitter pages using the hashtag #MHRW2021contest.