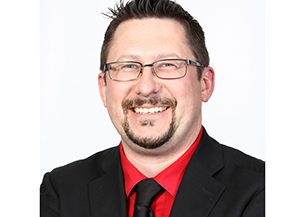 SOUTHFIELD, Mich. — Farbman Group, a leading Midwest full-service commercial real estate company, announced four team member promotions across the company's portfolio of companies. Farbman Group CEO Andrew V. Farbman made the announcement.
"We are delighted to announce the promotion of four of our dedicated leaders, Brian Sioma, Jordan Valasek, Matteo Passalacqua and Robyn Bergstedt," said Farbman. "I am confident they will find great success in their elevated roles and continue to serve as role models to their respective departments and colleagues."
Brian Sioma was promoted from general manager to vice president of Farbman Group's two maintenance companies, Apex Mechanical Solutions and Huntington Maintenance Company. In his elevated role, Sioma will oversee both company's daily operations and manage several employees. He has been with Farbman Group since September of 2018.
Jordan Valasek was promoted from vice president to regional manager of Ohio. Valasek has been with Farbman Group since March of 2020. In his elevated role, Valasek will oversee all properties and managers in Ohio from Farbman Group's corporate office.
Farbman Group also promoted Matteo Passalacqua from senior property manager to general manager at the firm's corporate office. In his elevated role, Passalacqua will be responsible for overseeing a team of six property managers. Passalacqua earned his master's degree in urban studies and planning from Wayne State University.
Robyn Bergstedt was promoted from senior CAM accountant to senior corporate accountant in Farbman Group's finance department. After 11 years of dedication with the company, Bergstedt will now oversee the common area maintenance reconciliations to observe the corporate accounting division. She will also be in charge of all Farbman companies from an accounting perspective.
Farbman Group is hyper-focused on hiring top talent for multiple positions in both its corporate office and across its portfolio of properties.