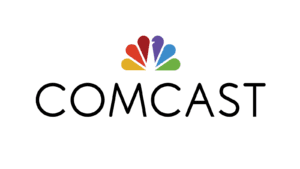 Comcast today announced it will award $25,000 to nonprofit Brilliant Detroit and a total of 500 laptop computers, valued at $150,000, in partnership with Detroit Housing Commission and Boys and Girls Clubs of Southeastern Michigan to help advance digital equity for even more Detroit students and families. The computer donations and grants are part of Project UP, Comcast's $1 billion commitment to reach 50 million people over the next 10 years with the tools, resources, and skills needed to succeed in a digital world.
The $25,000 given to Brilliant Detroit will help support digital literacy programming, education and awareness of the Federal Government's Emergency Broadband Benefit and other digital inclusion efforts. Brilliant Detroit operates homes in high-need Detroit neighborhoods. The homes offer proven programming to families and children, so they have what they need to be school-ready, healthy and stable. This includes a place to get connected to the internet.
Comcast in partnership with the Detroit Housing Commission and Boys and Girls Clubs of Southeastern Michigan will distribute the 500 laptops and information promoting digital literacy to low-income affordable housing residents.
For the past 10 years, Comcast's Internet Essentials program has connected more people to the internet and to the technology they need to participate and excel in an increasingly digital world. The program offers low-income families high-speed broadband Internet service for $9.95 per month, the option to purchase a heavily subsidized, low-cost Internet-ready computer and multiple options to access free digital literacy training in print, online and in person.
The Emergency Broadband Benefit is also available to new and existing Internet customers who qualify across all tiers of service, including Internet Essentials. Families can receive up to a $50/month credit on their Internet bill from Comcast. Click here for more information.