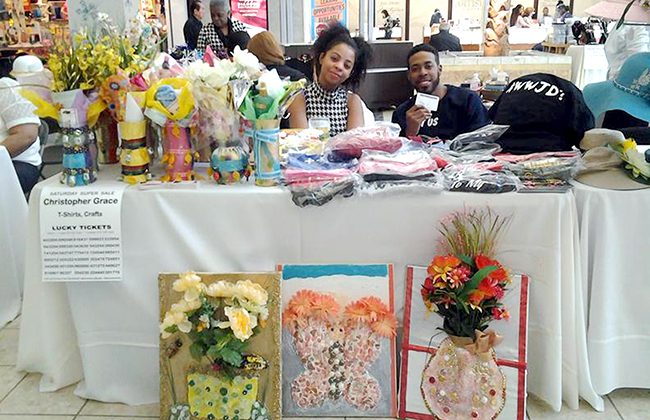 NOVI – The 10th annual EXPO Michigan Marketplace, hosted by The Oakland County Business Association of Michigan, is back for 2021 with more crafters, special events, and more.
The event, which runs on weekends from November 26 through December 24, will be held at the 30,000-square-foot West Oaks Shopping Center 1 & 2 at 43480 West Oaks Drive in Novi (Novi Road and I-96, exit 162, directly across from Twelve Oaks Mall).
As in previous years, this expo will feature handcrafted items by Michigan artisans from across the state, many with disabilities, local businesses, and more, including artists, authors, crafters, designers, direct sales, home based businesses, small businesses, and services. (Disability agencies exhibit free and must provide insurance for their clients attending.)
Admission is $5 per person over 12 and two-for-one coupons are available on-line at www.expomichigan.com. Attendees can simply print a coupon and redeem it at the event. The event will run from 10 a.m. to 7 p.m. on Saturdays and noon to 5 p.m. on Sundays.
This year's event will feature more than 100 exhibitors, visits with Santa, Michigan Super Star talent show with cash prizes, Amazing Animal Acts, and food vendors.
"The two main goals of this annual event is to help artisans with a handicap sell their items and get exposure to the public and to offer local people starting a new business or making products an opportunity to exhibit to public in a community setting," said Shirley Mall, Event Manager for EXPO Michigan. "These events provide a regular opportunity for everyone to exhibit or present a micro-enterprise business opportunity, and it's a great opportunity for new businesses to get exposure."
For vendor information, advance ticket sales and top learn more about this event, please visit www.expomichigan.com or contact Shirley at 248/599-2461 or [email protected].