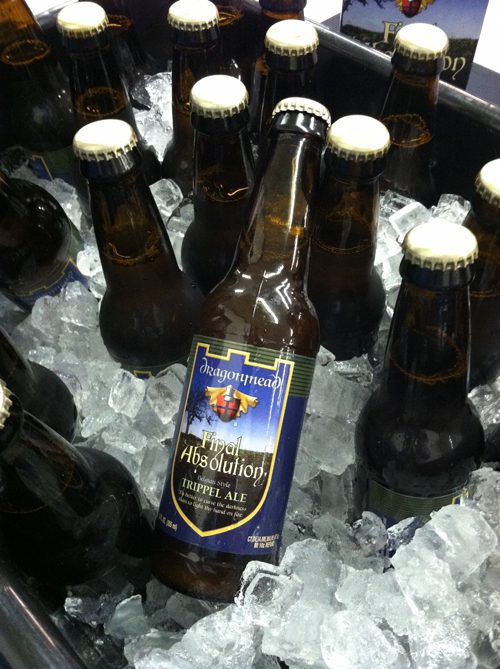 Here's what you need to know: Lake Orion's Power Distributing Co. will have a Craft Beer Expo from 7-10 p.m. this Friday in the Royal Oak Farmers' Market.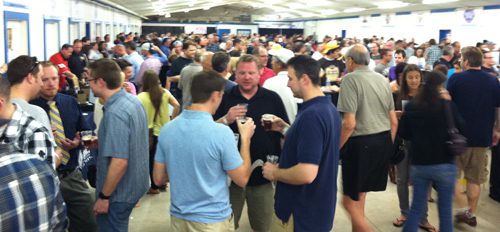 Now that you have that written down, pecked into your smartphone calendar for May 9 and are frantically searching for the ticket-ordering website, here's what else you really need to know. There will be more than 100 craft beers from around Michigan and the United States. There will be food. And a portion of the proceeds benefit the Romeo Lions Club.
Suds and a good cause? We can get behind that and then some. Plus, it is a great opener to American Craft Beer Week, which runs May 12-18.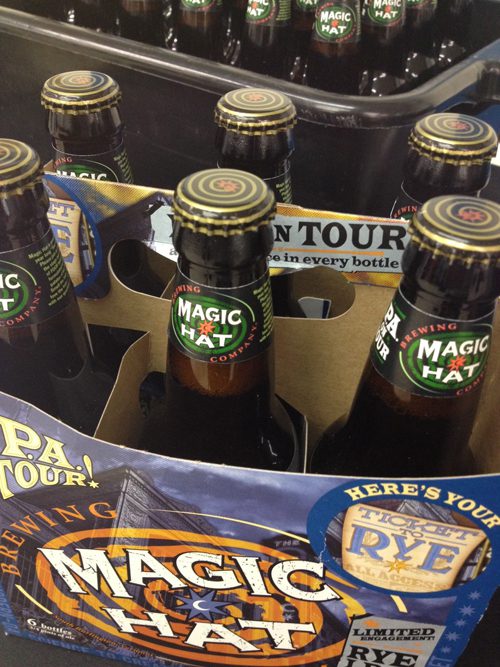 The man that we collectively have to thank for this fine event is Gary Thompson, COO of Powers Distributing, a family-owned business celebrating its 75th year in Orion Township. He along with the rest of the company are huge craft-beer fans, connoisseurs and experts in this area. If you have any question about what the difference is between an India Pale Ale and a Shandy, Thompson is your man.
Craft brewing has been growing steadily since the late 1970s, Thompson explained. A change in the law during the Carter administration allowed for home brewing again, so that got people excited once more for making their own beers, he said. So while they were grilling or working in the kitchen, they were experimenting with flavors, creating home-brewing clubs and enjoying what Thompson calls "The Renaissance of Beer."
"There are many, many more styles of beer than there used to be. It's a very savory beverage. And it's still the beverage of moderation. It's easier to have a beer or two with dinner (because of its relatively low alcohol volume)," Thompson said.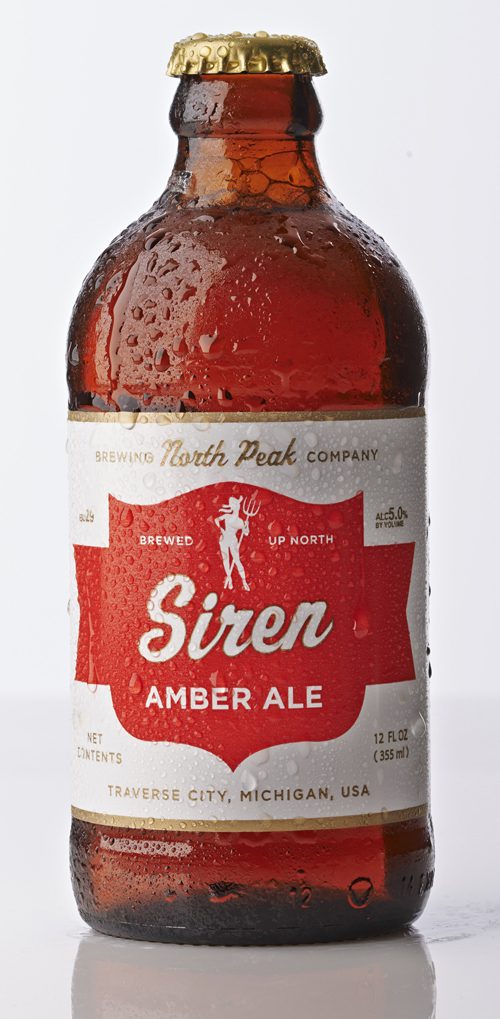 Also, beer is a better companion to food than wine in many instances, he said. "There are a lot more ingredients in beer than in wine, so you can pair it with many kinds of food. It lends itself to that naturally," Thompson said. "Its carbonation also cleanses your palate so you're ready for the next dish and can start over fresh."
Here are some more details to the second annual Craft Beer Expo that you'll need to know:
• Michigan residents can get the first taste of California's Coronado Brewing Co. The brewery will bring its Islander IPA, Black Sails and Orange Ave. Wit.
• Colorado's Oskar Blues is bring its craft-in-a-can 2012 Ten Fidy as well as the much-anticipated Anejo, Oskar Blues' Gubna aged in tequila barrels.
• Looking for something from Michigan? Traverse City's Right Brain Brewery will bring in Strawberry Fields, while Warren's own Dragonmead Brewery offers up Sin Eater, a Belgian dark beer.
• And Warren's Kuhnhenn Brewery will bring its highly-anticipated Craft Beer Expo-only creation, Cherry Springer – a Chocolate Cherry Stout to the Craft Beer Expo. Yes, that's the official name!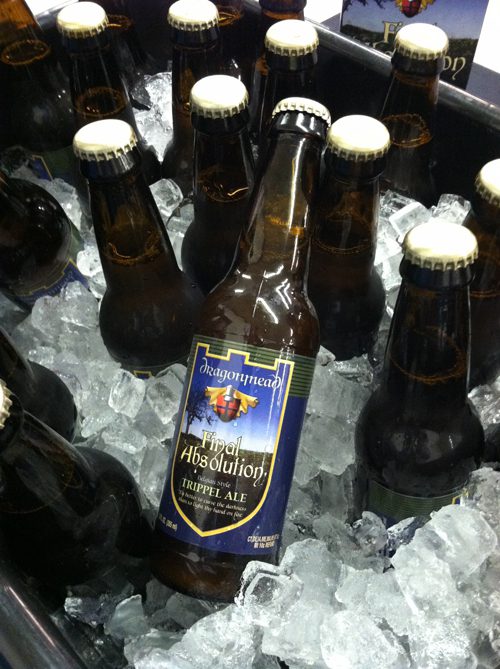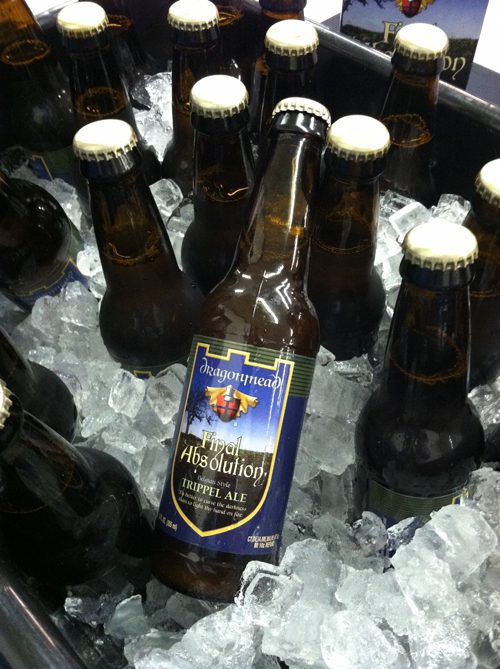 • Don't miss the food trucks and other highlights – like People's Pierogi Collective Corned Beef and Swiss Pierogi made with Green Flash Double Stout beer. And Treat Dreams is offering deconstructed brownie sundaes! Try Right Brain CEO Stout Brownies with CEO Stout ganache along with Griffin Claw Coffee Bourbon Stout Chocolate Sauce atop Salted Caramel ice cream. Thinking something different? Try the Vander Mill Hard Cider sorbet. Yum!
The Royal Oak Farmers' Market is at 316 E. 11 Mile in Royal Oak. Participating breweries include: Griffin Claw Brewing Company, Cheboygan Brewing Company, Dragonmead Brewing Company, Kuhnhenn Brewing Company, Vander Mill Ciders, Latitude 42 Brewing Co., Right Brain Brewery, North Peak Brewing Company, Saugatuck Brewing Company, Uncle John's Michigan Cider, Oskar Blues Brewery and the Blue Moon Brewing Company. There are lots more, don't worry.
Tickets cost $25 in advance at www.craftbeerexpo.net or for cash or with a credit card at the door. Discounted tickets, $20 each, are available while they last at all Hollywood Market locations. Ticketholders and event guests must be of legal drinking age, 21 or older. Guests are encouraged to drink responsibly.
To learn more visit craftbeerexpo.net or www.powersdistributing.com.