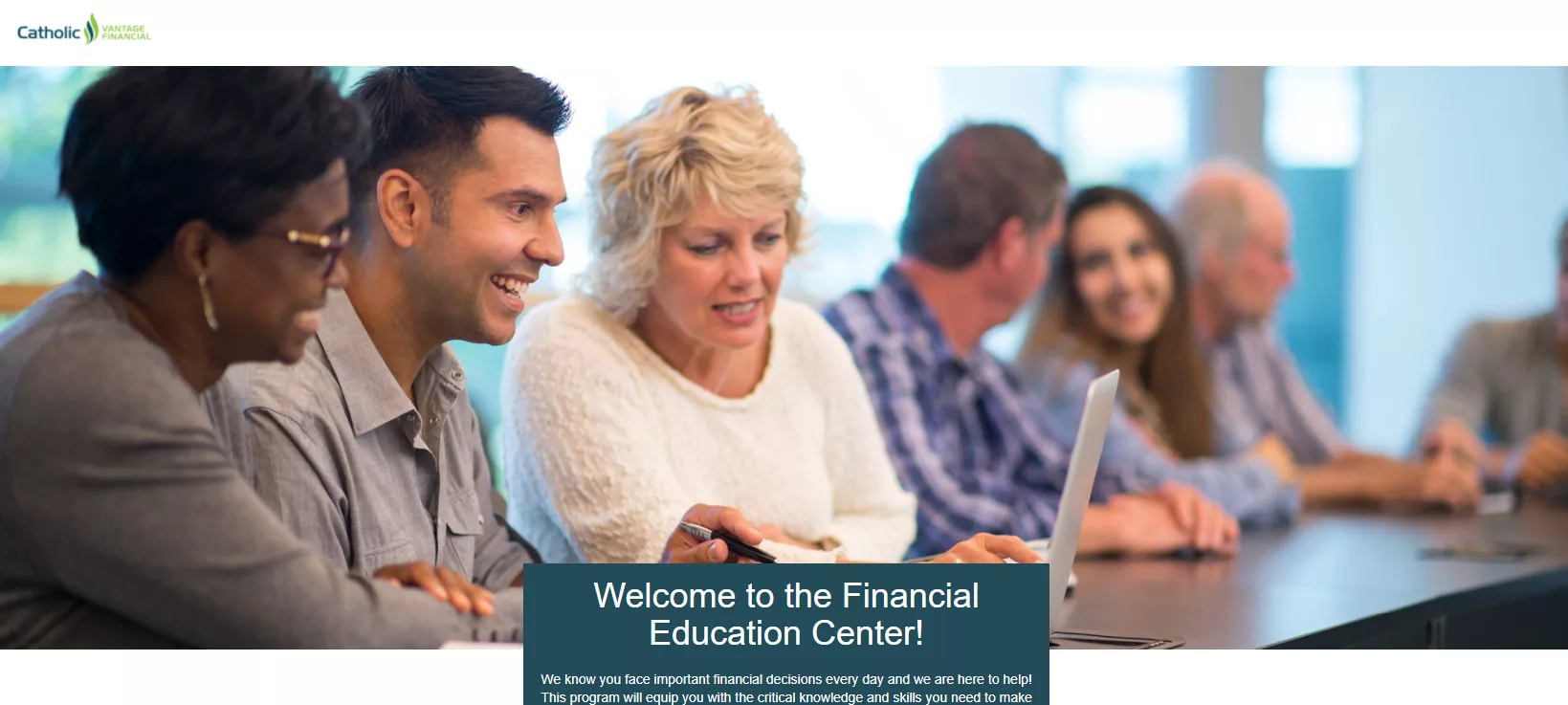 Plymouth, Mich. – In celebration of Financial Literacy Month in April, Catholic Vantage Financial (CVF) has launched the Financial Education Center, a free digital financial education program for members.
According to a report by J.D. Powers, 78 percent of consumers want financial advice, while a report by CNBC indicates 83 percent are not able to get such advice.
"The pandemic has given new meaning to the importance of financial literacy, especially for those who have been struggling to make ends meet," said Eric Rothert, CVF vice president of marketing. "We are committed to providing members and others in the communities we serve, the information they need to make smart financial decisions that will help them achieve their goals."

The Financial Education Center provides easy-to-access online tutorials in English and Spanish at www.mycvf.org/FinancialEducationCenter. Covering a wide variety of financial topics for personal and business needs, they range from the basics of how to manage your money and avoid financial dangers, to home ownership and preparing for retirement.
There are also specialized tutorials about the responsibilities of caring for another person's finances and understanding the financial basics of managing a small business.
According to Rothert, members can use the Center to create their own personalized playlist of financial goals. "We recognize that each person's needs may be very different," added Rothert. "Our Financial Education Center is a good place to start, and when more help is needed, we have an outstanding team of certified financial counselors to talk with members one-on-one."
With branch locations in Livonia and Plymouth, Catholic Vantage Financial provides financial services to anyone who lives, works, worships, or attends school in 29 counties in the state of Michigan. In addition to the credit union's offices, ATMs and extensive online services, members have access to more than 5,000 shared branches and nearly 30,000 ATMs nationwide. Member deposits are insured to $250,000 by the National Credit Union Administration (NCUA), a U.S. government agency. For more information and to learn how you can join, call 734-432-0212 or visit www.mycvf.org.